It's that time of year again.  Well, it's been that time of year, since Black Friday occurred a few weeks ago.  So for those of us that haven't done any shopping, or still have some select items to get that "special someone" or "not-so-special someone that still needs something 'special'", I present,
Gloria's Gift Guide: 2011
(because I love alliteration)
For the "Girly Girl":
Gift cards for any major makeup company or retailer would certainly work.  But for something more creative, try looking at samplers or sets that many retailers are offering.
This nail polish set provides 18 different OPI nail polishes.
Sephora is also offering this makeup set, which offers an incredible product at a ridiculously low price.
Seophora is just one retailer doing this.  I would also check out The Body Shop, Ulta, and Bath and Body Works, among others.
For the Outdoorsy Type:
Personally, I'm a big fan of L.L. Bean, because this company stands by its products.  I had a pair of their Wicked Good Moccasins that were probably five or six years old, that I brought to the store, where they allowed me to quickly and easily exchange them for a new pair.  They also have a ton of different products, including some for those interested in hunting, camping, and even kayaking.
In addition to the links above, I'd maybe think about getting this portable radio or this tool kit:

Some things may be on the pricier side, but there is a lifetime guarantee on everything which makes it worth it.  You might also be interested in Cabela's for comparable products from a store that is specific to outdoor activities and sports.
For the Nerd:
Naturally, there are different kinds of nerds.  Techies, Star Wars fiends, and those who are all ready for the inevitable zombie apocalypse.  Fortunately for you, ThinkGeek.com has a whole array of gifts for all of the above.
Does that nerd love technology, in all shapes and forms?  How about this calculator watch?
Does that nerd love Star Wars?  Then, hello lightsaber and lightsaber chopsticks!
Naturally, ThinkGeek has things for zombie lovers too, but I would definitely recommend getting The Walking Dead: Season 1 or the graphic novel based off this critically acclaimed series.  As someone who fully appreciates the zombie apocalypse, I can almost guarantee these gifts will be highly valued by that special zombie fiend in your life.
For the Athlete/Sports Fan:
Athletes and sports fanatics have very different interests in regards to sports or activities.
For a runner, I highly recommend the Garmin Forerunner 305.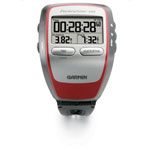 It's definitely pricey, but as someone who uses this product often while running, I know that any runner would love it.  It's easy to use on my runs and also very useful for tracking my progress throughout training for races.  From personal experience, you can also search around the internet to find some prices that are far lower than the "suggested retail."  Either way, it's definitely worth the cost.
For a college sports fan, or any sports fan, for that matter, books are always a safe bet.  For someone who loves a good underdog story, or who loves college basketball, I'd look into this book.
It tells the story of the 2011 NCAA Men's Basketball Champions, the UConn Huskies.  As someone from Connecticut, I fully appreciate this story, but I also know that even if I wasn't a UConn fan, I'd love it.
This is also a really great book, highlighting the Cinderella story and successful rise of the Tampa Bay Rays.
Tickets to the game of a favorite team would be great as well.
For Your Parents:
If your parents are married (either to each other or a new spouse) and you can afford it (either by yourself or with the help of a sibling) I would recommend booking a weekend getaway.  There are some really great deals on Travelocity and Expedia, and LastMinute.com is also worth checking out, especially if you're in the UK.  Even just booking a hotel room somewhere is something that is financially feasible and will also get the ball rolling on a mini vacation.
Further, if you come from a single-parent household, this is also a great gift idea.  My mom is always stressed with having to take care of things on her own, so one year, my brother and I got her a hotel room for a weekend.  We offered to take her dogs for the weekend and took care of the hotel reservations, and she really appreciated the time she got to spend solely on herself.
Finally, a spa package is also very nice for anyone who is in need of a little TLC.  The prices range depending on the services being offered and where the spa is located, but it is definitely worth looking into.  And after a stressful holiday season, a massage will definitely be appreciated.
——
Hope this guide helped and if you think of any other gift ideas, feel free to let me know and I can try to incorporate them!
**And a quick note: All gift ideas were my own.  I was not asked by, nor am I affiliated with, any companies to write this gift guide.