As I mentioned yesterday, Brenna is here for the weekend! I've definitely done some research on things happening this weekend, and while I know we won't be getting to all of these, here are three events I think are worth checking out this weekend:
Saturday, 11:00 am-1:00 pm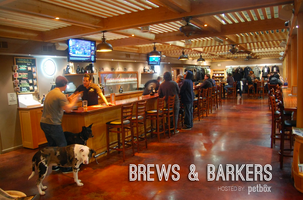 PetBox recently mentioned to me that they were having this awesome event at the Coronado Brewery Tasting Room. Enjoy craft beer and time with your dog, and make new friends (because let's be real: dog owners are the best people out there). This event is free and definitely worth checking out!
Saturday, 12:00 pm-6:00 pm This annual event, which serves as a fundraiser for local breast cancer charity, Susan G. Komen San Diego, is definitely for foodies. With craft beer and local chefs and food vendors, this is a great opportunity to taste some of San Diego's best food and drink options, while also helping to raise money for a great cause.
Sunday, 8:00 am-2:00 pm
It's no secret I love dogs. It also shouldn't come as a surprise that I follow a lot of animal rescues and shelters on social media, including Helen Woodward Animal Center (HWAC). So when HWAC shared a little photo and blurb on their Instagram about this fun event, I was all about it. It's a dog surfing competition taking place in Del Mar, the proceeds of which go to an incredible cause. Will you be there? Share your photos with #hwacsurfdog.
▴▴▴▴▴▴
Have a great weekend!